No, Costa Rica is not an island, but if you type in "vacation in Costa Rica" on Google, you are amazed how many people type it in… No, Costa Rica is not an island
Not an island, but a country in Central America. It borders Nicaragua to the north and Panama to the south.
Paris is not the capital of Rome, but so what, in former times they believed the earth is a disk… and the sun orbits around the earth…. And if someone said it is not true, he was a conspiracy theorist and was burned at the stake.
Costa Rica is not an island – Blue zone
and here live the happiest people in the world despite, as in all the world usual corruption, and also with the rising cost of living. But with less stress.
New president of Costa Rica gives courage
But the new president of Costa Rica gives courage. Rodrigo Chaves wants to fight corruption, has abolished the mask requirement and the Minister of Health, Jocelyn Chacón, that vaccination against Covid-19 is not mandatory in Costa Rica. And any action against someone who does not want to be vaccinated is "a violation of the law," that is, illegal, the new president stressed.
It is believed by 74% of the population that Chaves will be able to solve all or part of problems such as the cost of living, unemployment (12% in general, 15.4% for women) and even the deterioration of security, according to the CIEP study, which coincides with other surveys on trends that benefit the government.
Costa Rica confused with Puerto Rico
Most vacationers know Costa Rica is not an island, but confusion happens all the time. One family, for example, asked a travel agency to book a trip to Costa Rica. The parents were in work stress. When the vacation finally arrived, they drove to the airport and flew out. When they arrived and asked how to get to Guanacaste, everyone just looked funny and shrugged their shoulders.
Later it came out that they had obviously confused Costa Rica with the Antilles island of Puerto Rico. So they needed another flight from San Juan Puerto Rico (SJU) to San José Costa Rica (SJO).
The Ticos, as the now more than 5 million Costa Ricans call themselves, are peace-loving, friendly and also helpful.
is costa rica an island or a country
Some vacationers are also stranded in Costa Rica and not back to the chaos. So is this young woman.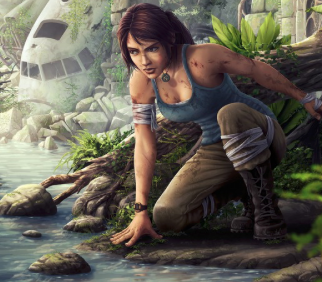 No, Costa Rica is not an island, but a state in Central America.
On the pacific beaches in Costa Rica turtles are just arriving
If you want to know more, here is Costa Rica information – german
Pura Vida